Advocate Gathering in Hancock County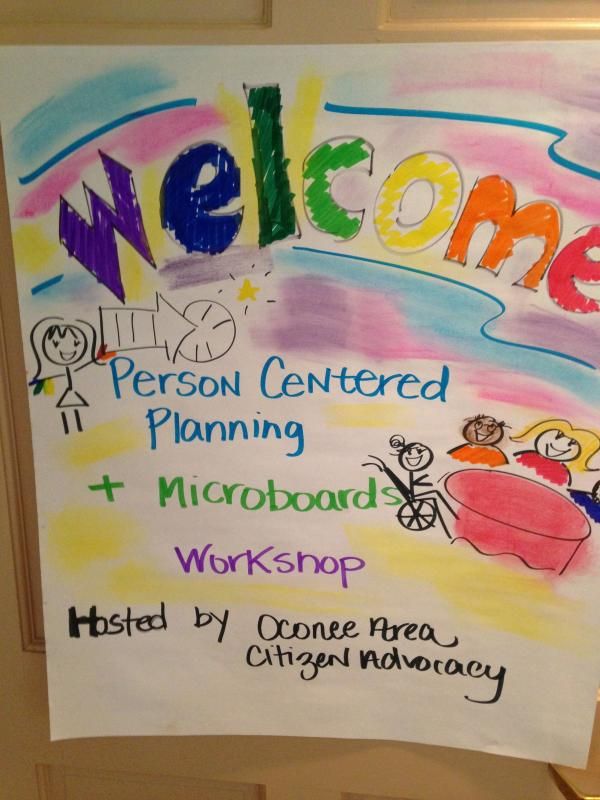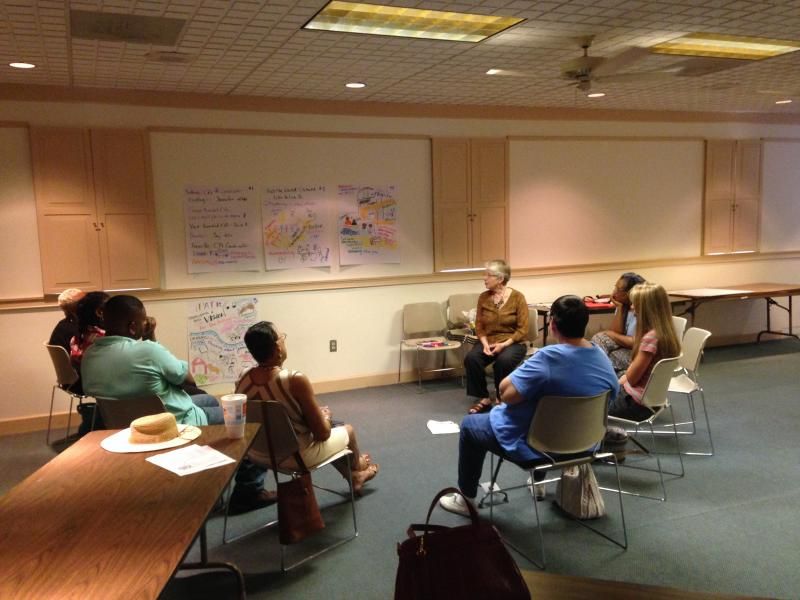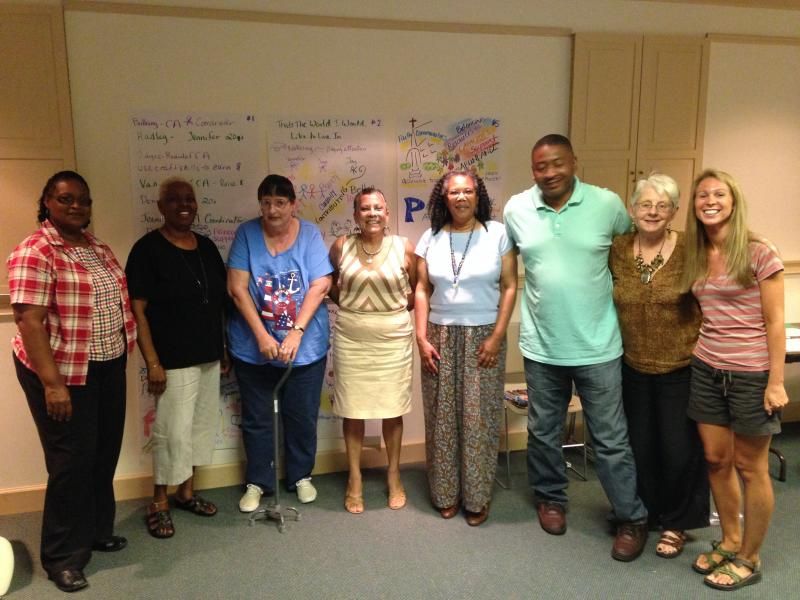 Oconee Area Citizen Advocacy hosted an advocate gathering on Friday, June 13th, at the Hancock County library. Gillian Grable, a board member from Atlanta-DeKalb Citizen Advocacy, led a discussion on Person-Centered Planning, giving advocates and board members some food for thought when it comes to planning a meaningful future for a person with a developmental disability, and then supporting that vision to come to life.
Person-centered planning was developed to try to reverse the reality that often times, people with disabilities' life choices and futures are determined by case workers and professional staff. Many times, these plans emphasize labels and diagnoses, "case histories," deficiencies, and reinforce patterns of isolation and segregation.
A person-centered approach shifts to focus on people's gifts, capacities, and ideas about what they want for themselves—and challenges us to build a personal support network of committed people who work to implement ideals.